Today, finally, "Back in 1995" on Steam.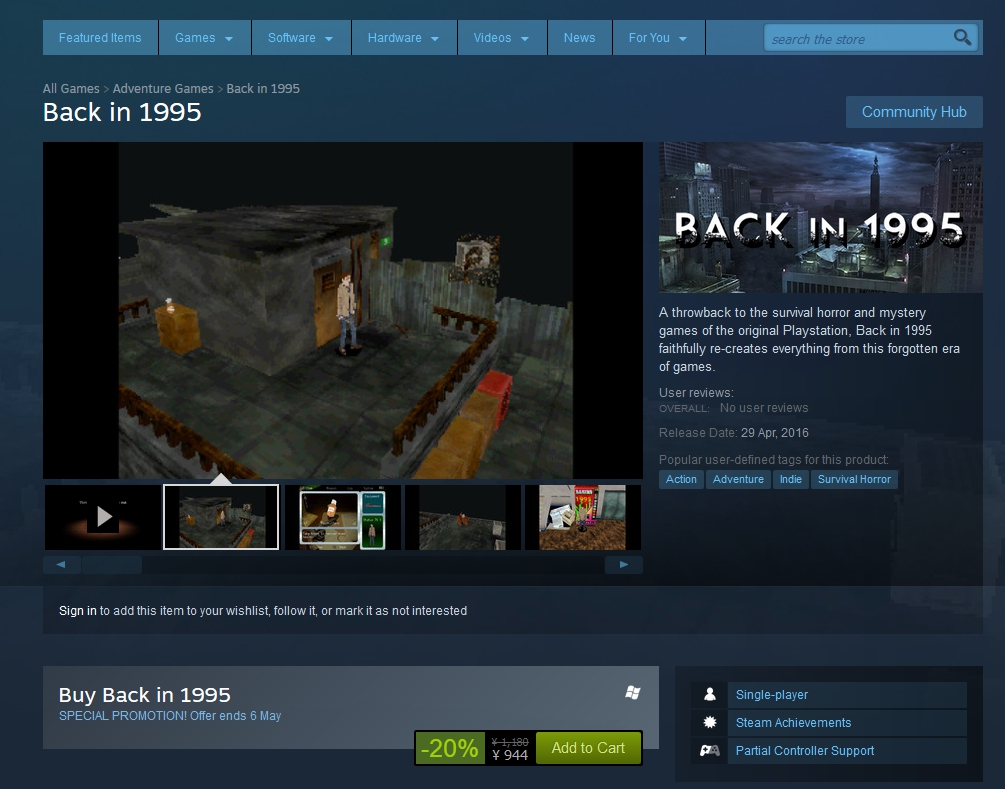 http://store.steampowered.com/app/433380/
And I have some announcements.
・Sorry for Mac/Linux release delay. There will be added soon.
・This game has Voice additional update(English). It's under recording process now.
・To LP'ers: This game has no limitation to Let's Play videos. If you could, please consider to spoiler warnings.(In particular, after 3rd stage.)
Now you can repurchase 1995 gameplay's emotions, take back your mind in young age, and enjoy it.
『Back in 1995』遂に配信開始しました。
いくつかお知らせがございます。
・Mac, Linux版の配信が遅れ申し訳ありません。近日追加予定です。
・ボイス追加アップデートを予定しています。(英語) 現在レコーディング中です。
・本ゲームの実況プレイ動画の作成は特に制限を設けておりませんが、大きなネタバレになる3回目の場所転換以降はお控えいただけると幸いです。
また、本ゲームの魅力の一つである十字キーラジコン操作の「手触り感」、「懐かしい感じ」は言葉で説明しづらいところです。
可能であればコントローラーを操作している様子を動画撮影して挟んでいただければ、と思います。